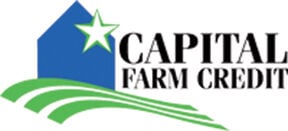 JENNY TWITCHELL eagle special

Stormie Sigler, senior at College Station High School, has always loved farming, but food science classes have sent her in a new direction.
"When I was 9, I wanted to start showing animals because I saw all these other people doing it, and I found the animals to be cute. Then when I entered high school, I was introduced to different programs. agriculture – one of them being the food processing program, and I immediately fell in love with it, "said Sigler." It's still part of the agriculture industry, but it's a shift. pretty fun from "I love animals and they are cute" to love processing food. "
As the Texas 4-H Cattle Ambassador, Sigler followed her passion by learning all she can about the harvesting process to consumerism. She took a course at West Texas A&M University that taught more about meat processing, is on a food processing internship at school, and she took a Texas 4-H Cattle Ambassador course in Austin. .
Her knowledge and passion for the industry prompted her to consider pursuing a career in agricultural policy.
"For a very long time, I was stuck on what I was going to be able to do because I have such a strong passion for farming, and I thought to myself: 'If there was a career where I could defend while making a difference, then I want to do that, "and ag policy ticked all of those boxes. "