Two of Hong Kong's well-established food manufacturers, Lee Kum Kee (Hong Kong) Foods Limited and Leun Tai Hong Kong Fresh Liquid Eggs Limited, will set up a new smart production line as part of their transformation to the industry 4.0 – in projects partially funded by the city Reindustrialization financing plane (RFS)
Lee Kum Kee (Hong Kong) Foods Limited has earmarked HK$46 million for the construction of its new smart oyster sauce production line, which is expected to come into operation in the first quarter of 2024.
The new, fully automated production line will produce 20,000 bottles of oyster sauce per hour, doubling the production capacity of the company's oyster sauce manufacturing facility at Tai Po InnoPark. Artificial intelligence (AI) will be deployed in the new line to monitor the production process and collect real-time data to improve product traceability and overall operational efficiency.
The company last week received HK$15 million under the RFS to partially fund the project.
"We are pleased to receive financial support for our new smart oyster sauce production line project under the RFS. We are committed to implementing digital upgrading and smart factory transformation, to improve our production efficiency and meet consumer needs," said Kathy Lam, CEO of Lee Kum Kee. International Holdings.
Launched in July 2020 under the auspices of the Innovation and Technology Committee (ITC), the RFS provides subsidies to Hong Kong manufacturers who transform their factories into smart production lines. The program provides matching financial support amounting to one-third of the approved project cost, capped at a maximum cap of HK$15 million per project. Projects under this program are expected to be completed within 24 months.
Upgrading production processes
Lee Kum Kee (Hong Kong) Foods is the latest local food manufacturer to benefit from the RFS initiative.
In January this year, the ITC approved a HK$14.9 million RFS project to help Leun Tai Hong Kong Fresh Liquid Eggs Limited establish its smart production line for its fresh liquid egg products. The new smart facility will also be located at Tai Po InnoPark.
The smart production line project is expected to increase the daily production of fresh liquid eggs by two to three times, while reducing production costs by 20 to 30 percent.
Founded in 1957, Luen Tai Hong is a key local supplier of fresh liquid eggs (with nearly 30% market share) to many restaurants and food manufacturers in Hong Kong. He established the first pasteurized liquid egg plant in the city in 2013.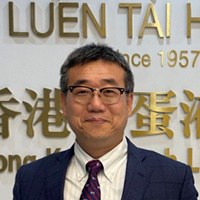 Leun Tai Hong last month asked for help from the Hong Kong Productivity Council (HKPC) to customize the design of its new intelligent production line.
"At present, 30 tons of fresh egg liquid are produced every day, mainly relying on manual supervision, and productivity is limited. With smart production, the production capacity can be increased 2-3 times, with 60-70 tons of fresh egg liquid to be produced per day," said Young Kam-yim, general manager of Luen Tai Hong.
He added, "At the same time, labor, production time and human errors will be reduced, saving up to 30% on overall costs. Staff can also be deployed to handle high-tech jobs, reducing costs and increasing efficiency. Smart production will also diversify our business. In addition to shifting from B2B retail to B2C retail, high production capacity will also help the brand penetrate the huge and potential market of the Greater Bay Area (GBA) with a population of over 86 million. population, making Hong Kong's food industry shine in the global market. arrange."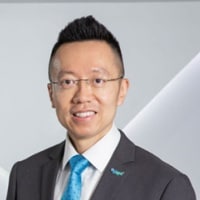 By applying HKPC's integrated one-stop technical support, Leun Tai Hong will be able to optimize its production process through the adoption of sensors, Internet of Things and machine vision. Additionally, the production process will be monitored with real-time data to ensure product safety and traceability, while increasing productivity and stability.
"The food industry is one of the top four sectors driving the highest value growth among local manufacturing. We decided to lead the food industry towards cutting-edge manufacturing to strengthen the 'Made in Hong Kong' brand and make it shine in the international market," said Edmond Lai, Chief Digital Officer of HKPC.
He added, "With i4.0's advanced manufacturing technologies, HKPC is helping the manufacturing industry to streamline the traditional production process. With real-time data-driven monitoring of product quality, operators can also flexibly deploy based on individual shift data and establish predictive maintenance to avoid losses incurred from unplanned downtime. , which makes business management more convenient.
Related: Innovative technology crucial to Asia's sustainable food supply