Universiti Teknologi Malaysia (UTM) successfully organized the International Conference on Agriculture and Food Technology and Innovation of Japan (IJAF 2022) from 22n/a at 24and February 2022.
It was chaired by the Director of Universiti Teknologi Malaysia Pagoh Campus, Professor Ts. Dr Safian Sharif.
IJAF 2022 was funded by the Toshiba International Foundation and supported by the Malaysia Convention & Exhibition Bureau (MyCEB), the Malaysian Ministry of Tourism and the Malaysia Board of Technologists (MBOT).
The main objective of the conference was to facilitate the exchange of authoritative opinions by leading researchers, as well as industry leaders, focusing on food and nutrition security, sustainable agriculture, agrotechnology and innovation and rice cultivation.
IJAF 2022 has put together an engaging program, including keynote addresses from Prof. Hiroshi Nabetani and Prof. Kazuei Ishii from Japan, Prof. Jiří Jaromír Klemeš from the Czech Republic, Prof. Sheng Zhou from China, Prof. Jean WH Yong from Sweden and Dr. Kamolchanok Umnajkitikorn from Thailand.
Exciting lectures were also given by eminent guest speakers and presenters from around the world.
The conference had a total of 22 oral and poster presenters. It attracted over 300 attendees for the conference and post-conference workshop, with participants from various countries, universities, government agencies and industries working in food and agriculture.
It also provided an engaging platform to connect researchers, promote scientific debate, and foster potential collaboration between researchers and industrial practitioners in the field.
In addition, a post-conference knowledge transfer workshop was held on the 24and February 2022.
The workshop succeeded in attracting many local communities to learn about the application of compost and biofertilizers.
It was delivered by both academics, researchers and industry players from UTM, Mentari Alam Eko (M) Sdn. Bhd. and EMRO Malaysia Sdn. Bhd.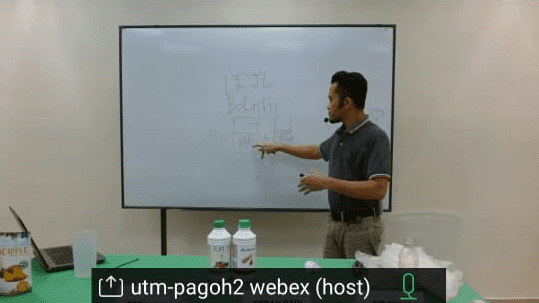 The organizing committee would like to thank all participants for joining the International Conference on Agriculture and Food Technology and Innovation of Japan (IJAF 2022).
For more information, please visit: https://pagoh.utm.my/ijaf2022/